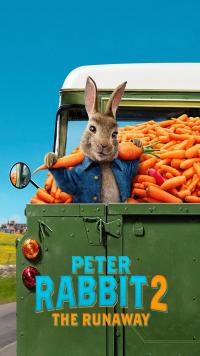 Runtime:

93mins

Genre:

Animation, Family, Fantasy, Comedy, Adventure

Starring:

Rose Byrne, Domhnall Gleeson, James Corden
Peter Rabbit 2 is the live-action/CG sequel to the 2018 worldwide hit film that will once again bring Beatrix Potter's beloved characters to a global audience. In the new film, Bea, Thomas, and the rabbits have formed a makeshift and loving family – but when Peter's reputation for mischief spreads beyond the garden and his family is at risk, he must decide what kind of rabbit he wants to be. 



You must be a financial member of the Hervey Bay Boat Club to purhcase member tickets. Click here for membership details. All cinema patrons must adhere to the Hervey Bay Boat Club's entry requirements. Click here for details.